Happy Monday everyone!
Today is the first day of my new job, and I'm so excited to get started! (In case you missed that post over the weekend you can check it out
here
) I'll definitely share more about how it's going once I get settled in!
Anyway, I have a cheery topic to start off the week with–the color orange!
As you may have heard,
Pantone selected Tangerine Tango
as their color of the year for 2012, and I think it was a fabulous choice. I love how orange is bold, yet can project a very polished, preppy vibe. It plays well with neutrals like gray, tan, navy, and white, yet it also looks stunning with other colors. Brands like J.Crew and Tory Burch have been using orange in their lines for years, and it's featured prominently in their spring looks. I love seeing variations of this bright shade popping up on store shelves all over the place this year, and I'll definitely be incorporating it into my look for 2012. Even though it's only January, a pop of orange is such a fun way to brighten up dreary winter days and makes it seem like spring is just around the corner (even though I have a feeling here in Tahoe it's
very
far away!). Plus, any orange pieces you pick up now will also look great come summer as it's a color that looks fabulous with a tan!
Here are some of my favorite orange looks in fashion, beauty, and for the home…
Fashion
Love the back detail on this pretty top
(Source)
I am obsessed with this necklace from J.Crew! Seriously, who wants to buy this for me?

(Source)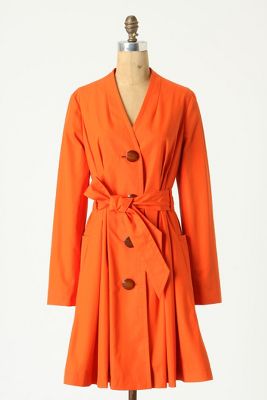 Classic shape in a bright color
(Source)
You'll never believe where this dress is from…

(Source)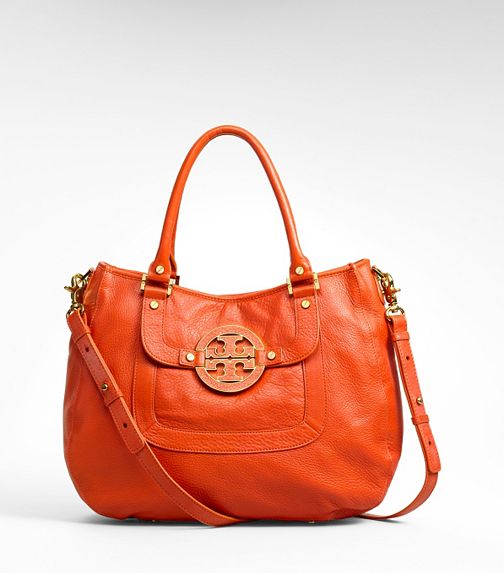 This would be the perfect pop of color to any outfit

(Source)
I need to find a pair of orange pants ASAP (Source)
Two trends (orange + color blocking) come together in one tote for less than $30! (Source)
This look would be perfect for a summer wedding

(Source)
Love a serious shoe in a bright shade

(Source)
Beauty
OPI Spring 2012 Holland Collection–A Roll in the Hague
Love all the shades from Essie's Spring 2012 Collection, but Orange, it's Obvious (bottom right) is my fav!
Vibrant mango color lip and cheek stain

(Source)
A pop of orange for cheeks and lips

(Source)
Home
Are you a fan of this orange trend? I'd love to hear your thoughts!