Happy Tuesday everyone! I hope your December is splendid so far!
I have got a great holiday giveaway lined up for you today!! See this sparkly necklace?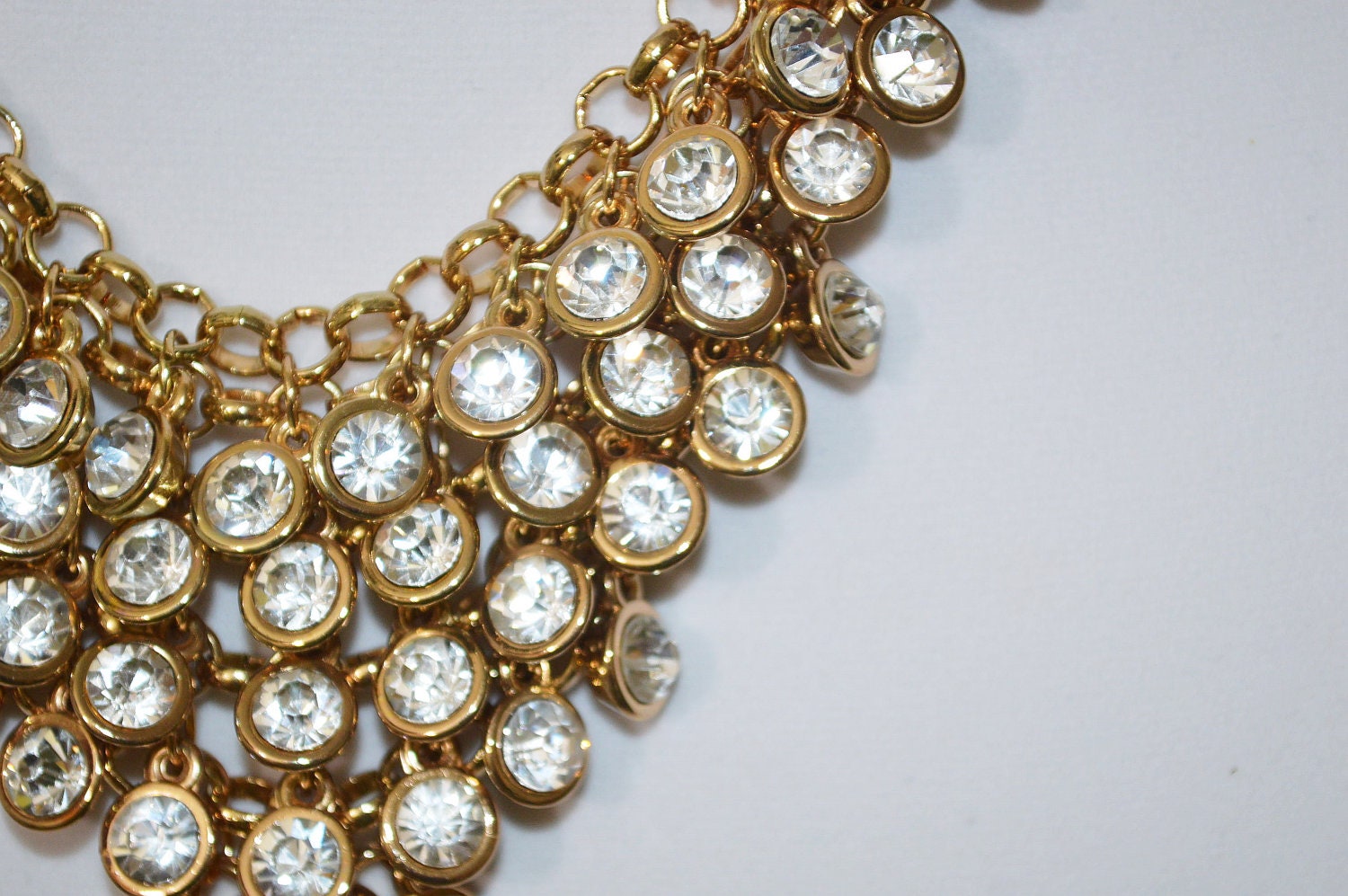 So gorgeous, right?
Well it could be yours…and I'll get to the details in a minute, but first let's catch up a little shall we?
I'm finally feeling like I'm recovered from our trip. We're unpacked, the laundry is done, our house is tidy, and the tree/decorations are up. The disgusting cold that was bogging me down all last week is gone and I'm looking forward to enjoying all the excitement that this month has in store.
This Saturday was my 26th birthday…crazy! I am so thankful for all the lovely wishes I received throughout the day and feel blessed to have so much love in my life. The weekend itself was fairly low-key, which was nice and it felt good to relax!
Full disclosure, it wasn't the best birthday I've ever had..mainly because I was a little bit grouchy all weekend. I am genuinely super happy 95% of the time, but occasionally I get a little moody and for whatever reason that's how I felt this weekend. Not the best timing, but hey, it happens. And I only mention it because sometimes I feel like how I come across on social media is "OMG I AM SO HAPPY THIS PICTURE OF LOLA/CAM/MY DINNER/LAKE TAHOE IS THE BEST THING EVER" might make people mistakenly think that everything is always perfect and that I never have a bad day. But I do (occassionally). Because I'm human, and that's ok.
And my birthday was still pretty fantastic in spite of a few times where I was being a grump. Also I don't
really care how I come across on social media because I love posting pictures of Lola/Cam/my dinner/Lake Tahoe, so don't worry, that won't ever stop…ha! I'm just trying to keep it real is all. And I am truly excited about this year. 25 was amazing, but I have a feeling the next 12 months are going to be even better.
Bring it on 26!
So here are some Instagrams snaps from the weekend because I still haven't gotten around to tackling the massive project that is our vacation photos.
All in good time my pretties.
The weekend started off with lots of snow on Friday!
We finally got our tree Friday night…pictures to come soon!
Birthday breakfast on Saturday morning…hot cocoa and chocolate chip pancakes…if I've learned anything in these past 26 years it's that excessive sugar consumption on your birthday is a must.
I love getting giftcards, seriously it's very literally an excuse to go shopping. I'm feel so blessed that both my parents and my in-laws both got them for me this birthday…can't wait to use these babies later this month!
Like any good blogger, y'all know I love Target and so Saturday one of the things I told Cam I wanted to do was just go to Target and take my sweet time to look around vs. our usual trips running errands where we Cam wants to get in and out of the store as quickly as possible. Yes, I realize wanting to go to Target for your birthday is slightly pathetic, but hey, living in Tahoe means a Target run is a much bigger deal than it used to be! I couldn't resist buying these sparkly gold loafers as a little present to myself. I can't wait to wear them all month long!
Saturday night, we went out for a nice dinner…and my nails were feeling particularly festive.
This was taken right before our waiter accidentally spilled a glass of water that went all over me/inside my purse/on my phone. (See above: not the best birthday I've ever had) But it ended up being ok, and we got three free (and amazing) desserts out of it so I can't complain!
Sunday, the weather was crazy stormy so rainboots were a must for brunch with Natasha & running errands.
Our power ended up going out Sunday afternoon which meant we were forced to go out to dinner again…so I figured I might as well ride the birthday/junk food train to finish out the weekend. Thankfully our power came back on around 10pm Sunday night!
And then I had to include this little gem for no other reason than the fact that my dog is ridiculous.
So now that you're caught up on my weekend, it's time for a gift from me to you. Well it's not technically from me, but I think it's something you're all going to love!
Today I'm giving away one $20 giftcard to the adorable Etsy shop Blue Bird Bride! They have the cutest necklaces that are the perfect addition to any outfit. In addition to that gorgeous sparkly one I posted the photo of at the top of this post, here are some of my other favorites from the shop:
Today Blue Bird Bride is giving away a $20 gift card to their shop to one of YOU! What's better than a new necklace as a little gift to yourself for the holiday season?!
Here's how to enter:
Mandatory entry
Become a follower of In the Pink & Green via Google Friend Connect and leave a comment telling me what necklace from Blue Bird Bride's Etsy shop you'd use the gift card on if you won
Additional entries
Heart Blue Bird Bride's shop on Etsy
Like Blue Bird Bride's Facebook Page
So that's 3 chances to win, but do please leave a separate comment for each entry. I'll be announcing the winner on Monday December 10th!
Can't wait till then to snag one of these cute necklaces? Well then you're in luck as Blue Bird Bride is also offering you a special coupon code right now good for 15% off! Just enter FALL2012 at checkout.
That's all for me today friends, have a happy Tuesday! Xoxo